3D 2D Graphics and Animation Services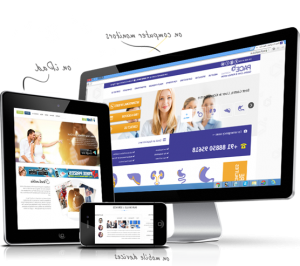 In current scenario, businesses are more or less ferocious battle where companies are constantly involved in an eye to eye confrontation. The only intension is to drive the customers into buying your products and services. Winning the heart of your target audience is not easy and it requires a great deal of impressive outlook, sound strategies and careful consideration. It is also notable that audience, now a day has short attention span and fluctuating mind which further makes it difficult to tap their hearts. Our company, using the proven principals and essential techniques has enabled many of them to catch their audience in a single breath. One of such techniques includes 3D/2D graphics and animations.
3D/2D Graphics and animations add a unique and interesting flavor to the overall appeal of your website. It is one of the most powerful tools to transform dull pictures into vibrant images. You can add character animations, flash intros, flash banners and other multimedia content integrated with some mind boggling effects. Using the flash technology, you can lift up your company's online exposure and glamour.
Merits of 3D/2D Graphics and Animation
A good implementation of graphics and animations to any website usually results in sky high profits and enhanced online visibility. If used carefully and cleverly, it can produce eye popping results that further open gateways to better business avenues.
2D and 3D Graphics helps to build a stronger brand identity, giving your business a prominence in the global business corridors.
Lend a unique touch your website as well as its content
Ensure maximum retention and also hold the customer's attention for longer time
Help to revolutionize your business and promote it in all new ways
Enable the business to conquer stronger position in domestics as well as International market
No artist and creative team rely completely on pencil and paint brushes to craft a compelling design. With these existing tools of yesterday, the new extensive digital creative suits are integrated to help make your idea and dream reality.
Multi-media hold leading position as a medium of communication. To win the hearts of target audiences it requires careful consideration, impressive look and sound strategy. Three Dimensional and Two Dimensional graphics and animations technique helps to catch the audience attention in single breath. It adds a distinct flavour to the overall look of website. With this technique one can add character animation, flash banners or multi-media content for mesmerizing effects.
Benefits of 3D 2D graphics and Animations:
Visualizing product and devices in progress: Users can view a stylized simplified form of visuals that is more appealing..
Increase online presence: You can apply your animated products or services on multiple channels resulting in the increase in amount of traffic to your website resulting in great online presence.
Visual Output: Through this technique the outputs are more realistic and exciting.
Time Management: It is easier to explain something in video format rather than typing it all. Animation helps to present more information in less time.
We ensure you that we bring market communication to life through customized animation. Our 3D and 2D graphics and animation services include:
Flash Logo
Custom Animation
2D 3D Animation
After-effects
Be it bold, eye-catchy, intuitive, more complex or simple we make sure that your vision meets function. Design is an ever changing style and class, we help you evolve with latest trends.